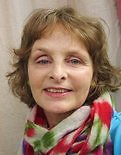 Training & Qualifications
I trained as an Integrative Psychotherapist at Metanoia Institute (2007- 2014) and am a fully qualified and experienced psychotherapist with an MSc. Integrative Psychotherapy from Middlesex University and a Clinical Diploma in Integrative Psychotherapy from Metanoia Institute. Immediately before my psychotherapy training I studied psychology at Birkbeck College, University of London and have a BSc.(Hons) Psychology and am a graduate member of the British Psychological Society (MBPsS).

I've been a registered member of the UK Council for Psychotherapy (UKCP) for 9 years. This means I work within strict professional, ethical guidelines. I adhere to the UKCP Code of Ethics, receive regular clinical supervision and am fully insured. I also keep up to date with developments in the field of psychology, psychotherapy and counselling by regular attendance at CPD training events.


Clinical experience
In addition to working in private practice, my clinical experience over the last 14 years includes; honorary psychotherapist in an NHS Hospital Psychotherapy dept. for 2.5 years, counsellor with the mental health charity MIND and bereavement counsellor in an NHS Hospice Bereavement Service for over 5 years - here I received additional training in bereavement work. I was also a volunteer with the Samaritans in the past. Earlier in my career I worked for Westminster Social Services, teaching adults with autism in a social education centre.
My approach
My approach is humanistic and relational. As an Integrative psychotherapist I bring together ideas and ways of working from several schools of thought, in particular my influences are drawn from Gestalt, Psychodynamic and Existential psychotherapy. Together these different perspectives help me relate to each person from a holistic viewpoint, meaning I pay attention to the many different ways in which human experience is expressed - consciously, unconsciously, physically, emotionally, mentally and spiritually.
Working in a flexible way I tailor my approach in response to each unique individual, their personality and needs. At the core of how I work is the belief that self-awareness is central to well-being.


'Self-awareness is a supreme gift, a treasure as precious as life. This is what makes us human'
(Irvin D.Yalom)
UKCP Reg. Psychotherapist in Marylebone & Mayfair, Central London